Detail Product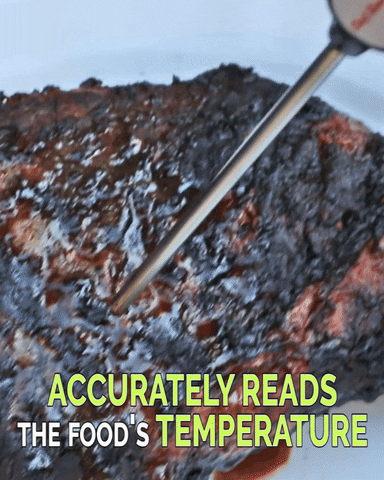 Never overcook or undercook meat again with this Meat Thermometer! Accurately reads temperature for the perfectly cooked steak.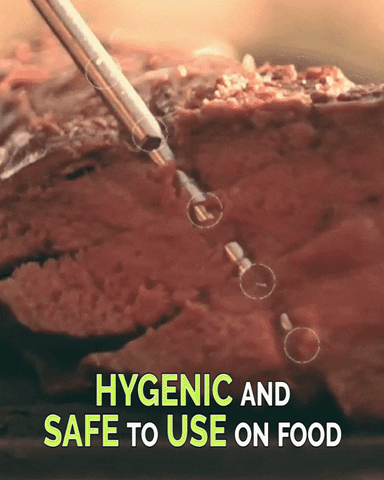 Ensures meat are not well-done or too rare.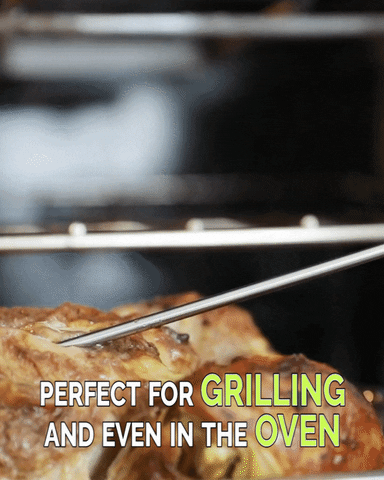 Super long probe. No need to worry about getting burnt. 
FEATURES:
1. 5 SECONDS INSTANT READ: The cooking thermometer will instantly display precise temperature readings.
2. AUTOMATIC SHUTDOWN IN 10 MINUTES: The grill thermometer comes with an automatic shutoff feature.
3. WIDE TEMPERATURE RANGE: Both Fahrenheit degree and Celsius degree are available. Temperature range is from -4°F to 480°F
4. 100% FOOD GRADE: Hygienic and safe to use on meat and liquid. 
HOW TO USE:
1. Clean the probe with a damp cloth
2. Turn on. Choose °F/°C
3. Stick the probe into food or liquid for about 5 seconds.
4. Read the temperature.
PACKAGE INCLUDES:
1X Meat Thermometer
SPECIFICATIONS: 

Temperature range: -58ºF ~ 572ºF(-50℃ ~ 300℃). If the temperature is below -58ºF(-50℃) or above 572ºF(300℃)

Two Buttons: ON/OFF and ℃/ ºF

10-minute auto-off feature